As we all start to re-enter the new normal after COVID-19 pandemics, Desky is excited to announce new feature update. Firstly, here is the release of our new (and highly anticipated) feature, custom domains. Secondly, the new and modern UI for Live Chat widget. This update allows customers on our Desky plan to use their own domain names to build and deliver truly customized and branded learning experiences.
In this post, we'll share what we worked on Desky and how we came up with these three amazing updates:
Live Chat UI improvements
Custom Domain
New language support
Build a Better UI Experience
Provide your customers with an advanced and modern UI chat widget. Desky Live Chat is designed as a modern means of communication. Every conversation you make with customers is as easy and in real-time. Besides, desky provides this brilliant Live Chat feature mobile platforms, like iOS, Android, Web, Windows or Mac. This makes it convenient for everyone to use.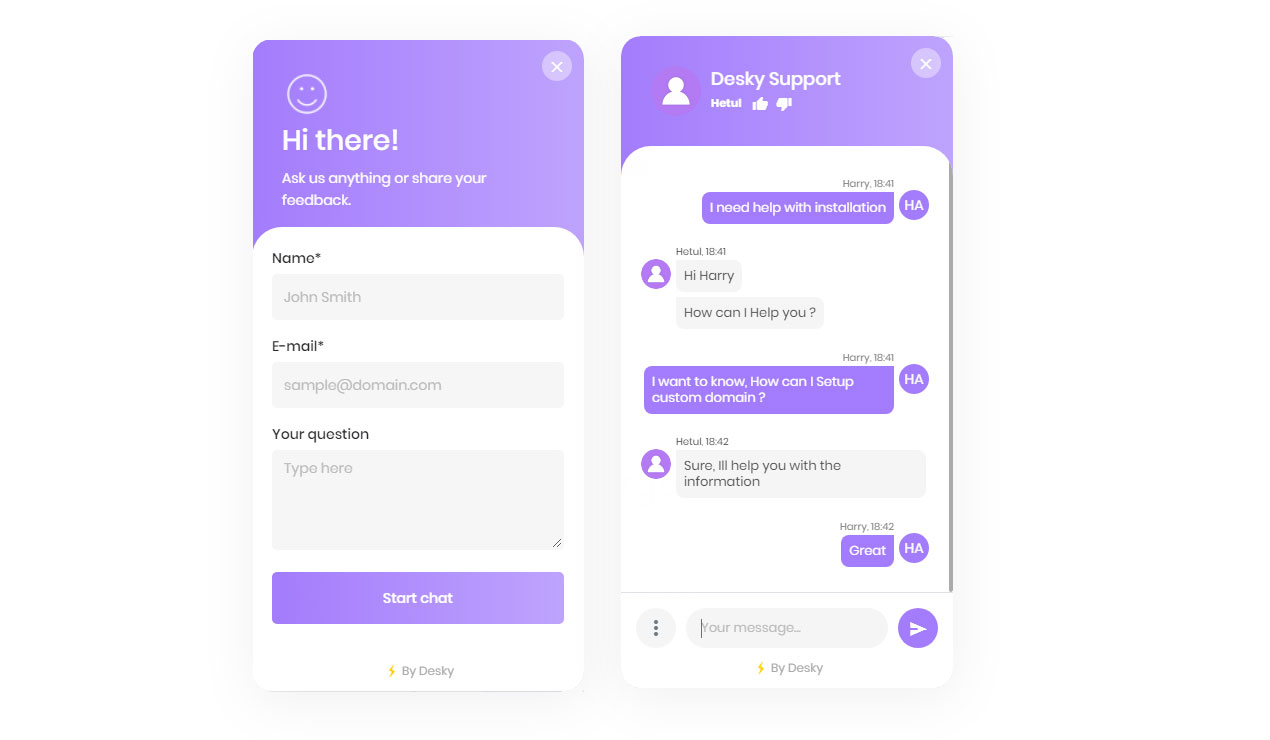 Sign up for FREE to test the new live chat UI.

Custom Domain
As we know, custom domain is a custom URL. It is a unique branded link to your website or to a platform where you host your content. This helps your brand to develop a consistent experience. Not to mention, a custom domain can help boost your organization's searchability on the internet. Additionally, it provides a seamless way for customers to find, revisit your site. The custom domain feature allows you to use your own domain to access your content and offering on Desky. You can choose any subdomain on your main domain and connect it to your Desky.
Take a look at step by step guide for custom domain setup Here

New language support
Now with Desky's latest new feature update you can
support your customers all around the world in 4 new languages. Desky has added support for Spanish, Turkish, Brazilian Portuguese, and Japanese. It's indeed the best tool to bring personalization to your customers' journey.
And to summarise it, it doesn't matter how hard our developers and product managers are working unless you don't know about it. So we said it out loud here in this article.