ENVATO AUTHORS FREELANCERS SMALL BUSINESSES
Finally, a Simple & Afforable Help Desk to Delight Your Customers
Build a happy and profitable customer base with a fast and simple help desk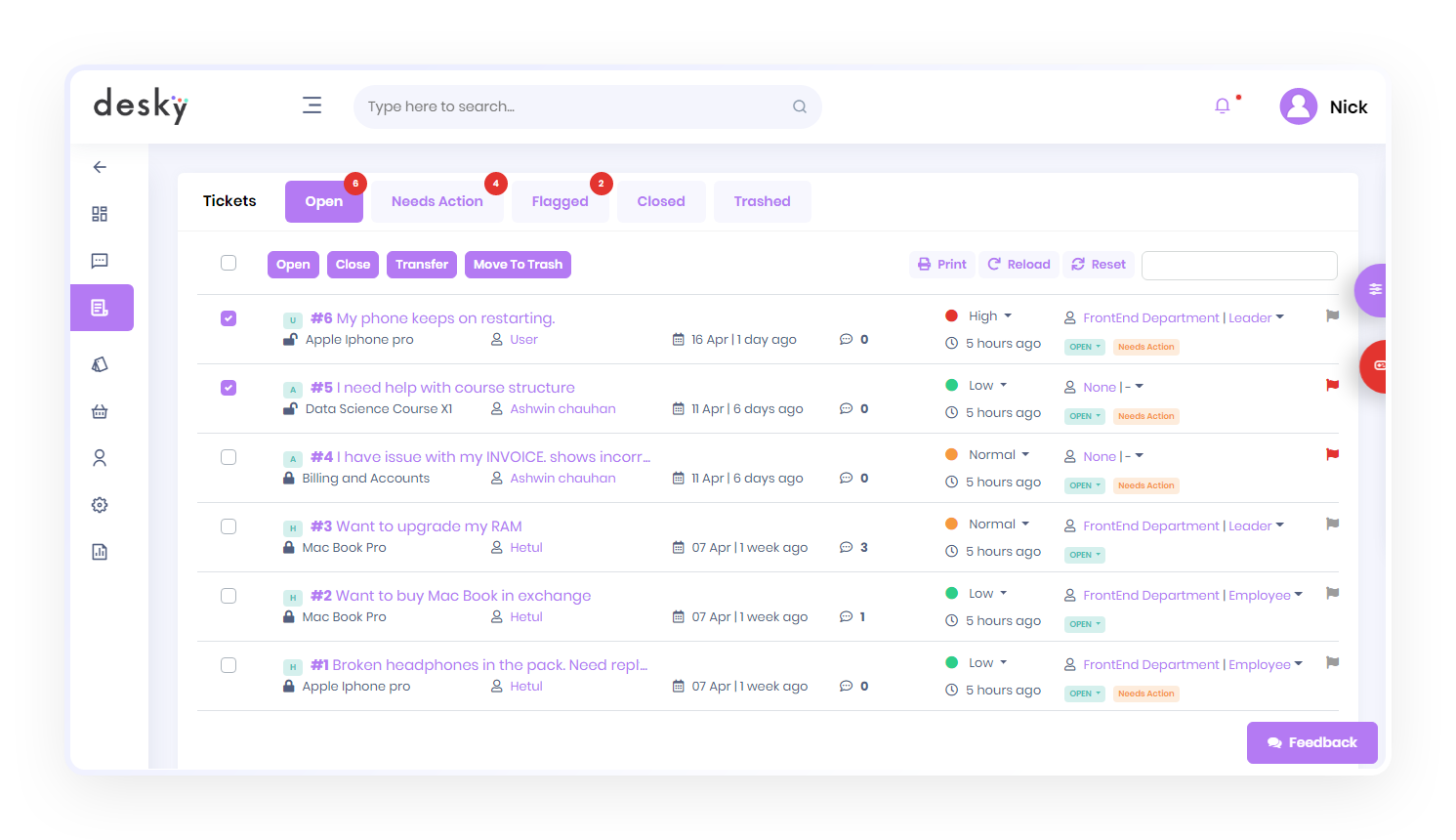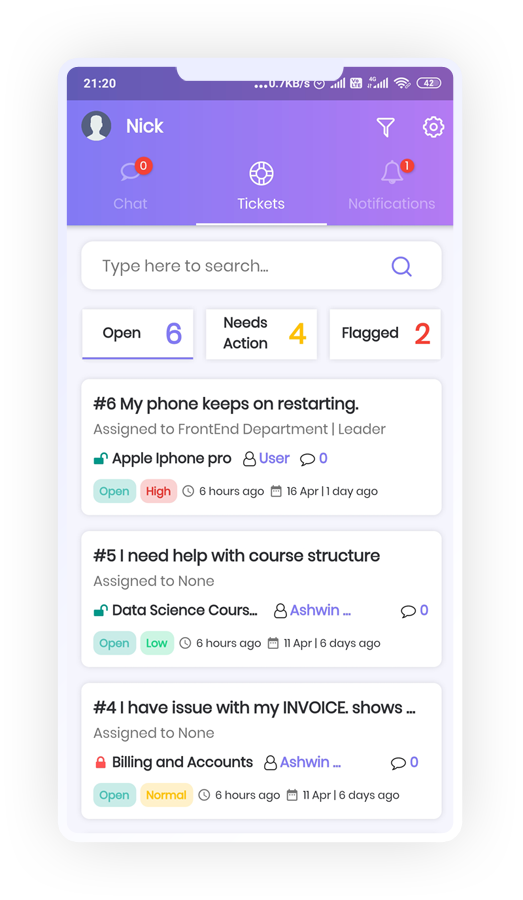 Happy Customers = More Sales
Desky adds speed and simplicity to customer support cycle. Ditch emails and complex help desk software.
Start making your customers love you again. Not your competitors.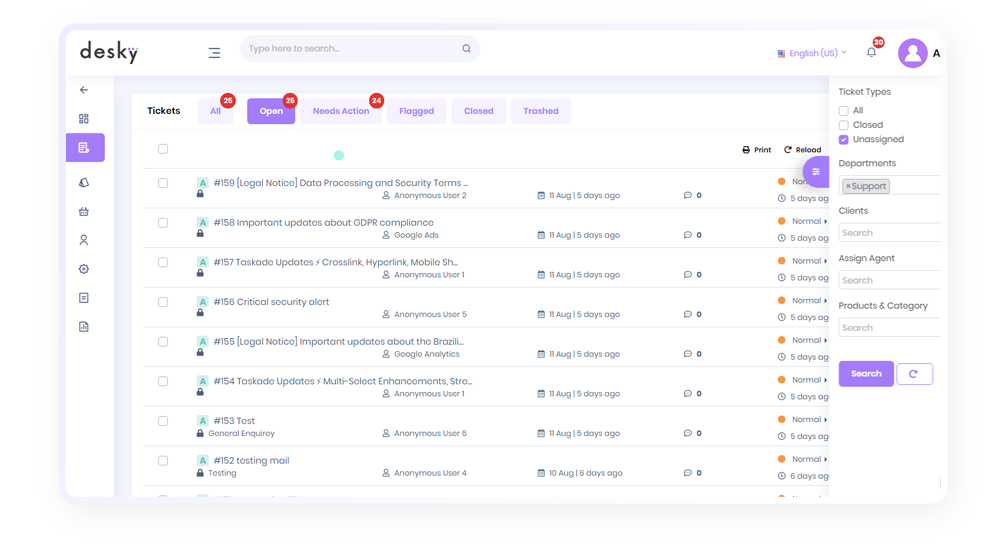 Streamline your customer requests in a simplified Ticketing panel
Say goodbye to messy emails and complex customer support systems.

Respond to customer requests in top speed using a simple tool + live chat.

Have complete visibility of your customers' requests from a single panel

Delight your customers on the go with our mobile app (android + iOS).

Auto Verify your Customers before Ticket submission
Do you only wish to provide support to your paid customers?
Desky empowers you with a feature to verify your customers before they can submit a ticket. This way you can ensure that only verified customers are being served.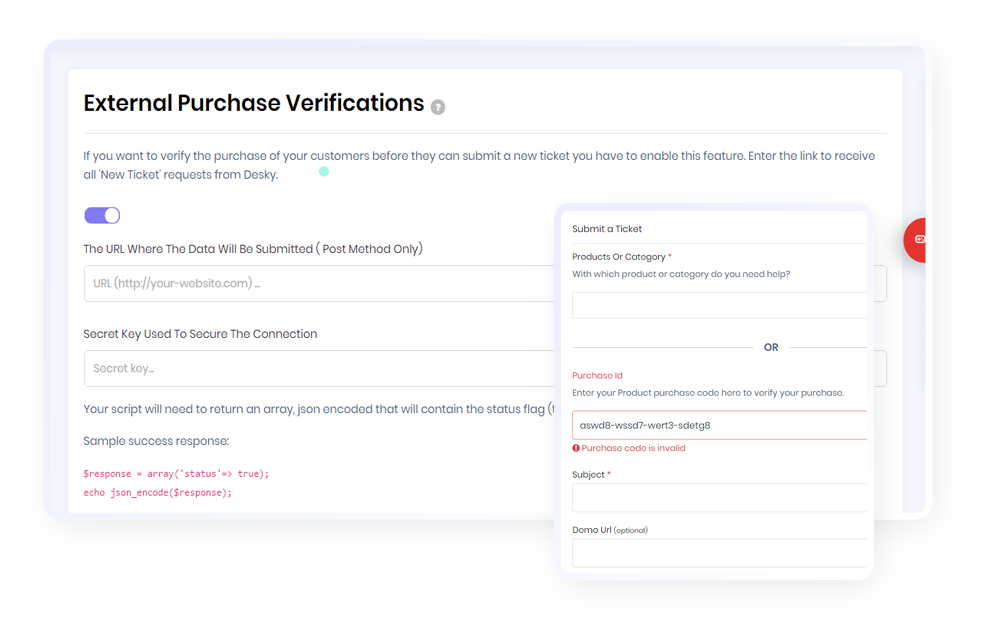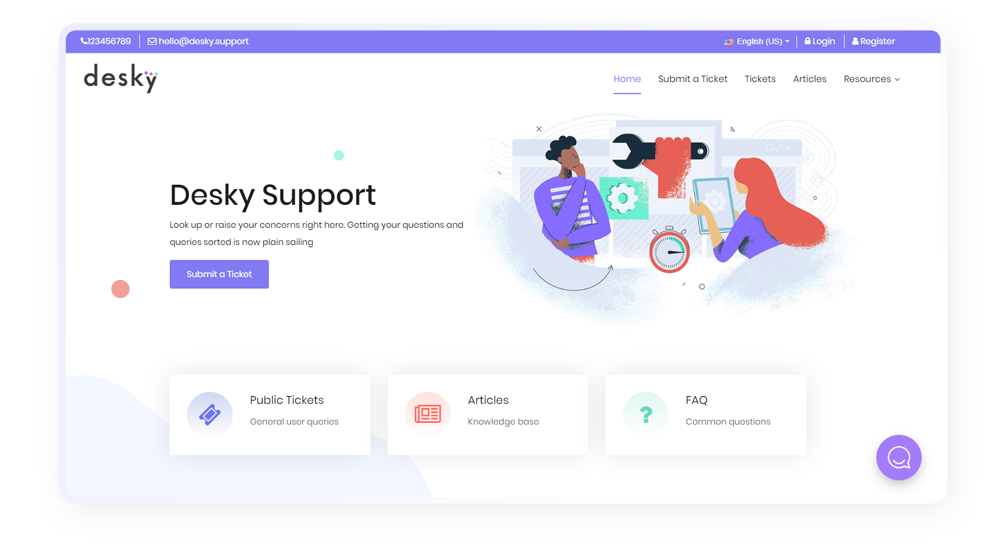 Personalize Your Support Portal like No Other
Desky is not just a support portal, Its a support CMS. You can literally control every aspect of how your portal looks and behaves. You add custom CSS to, static pages, Custom JS, custom menu items, and much much more.
Seamless integration with Envato, Slack, and Mattermost
Desky is specially built and designed for online sellers like you. It has one click integration for Envato Authors. You can send notifications directly to Slack or Mattermost channel.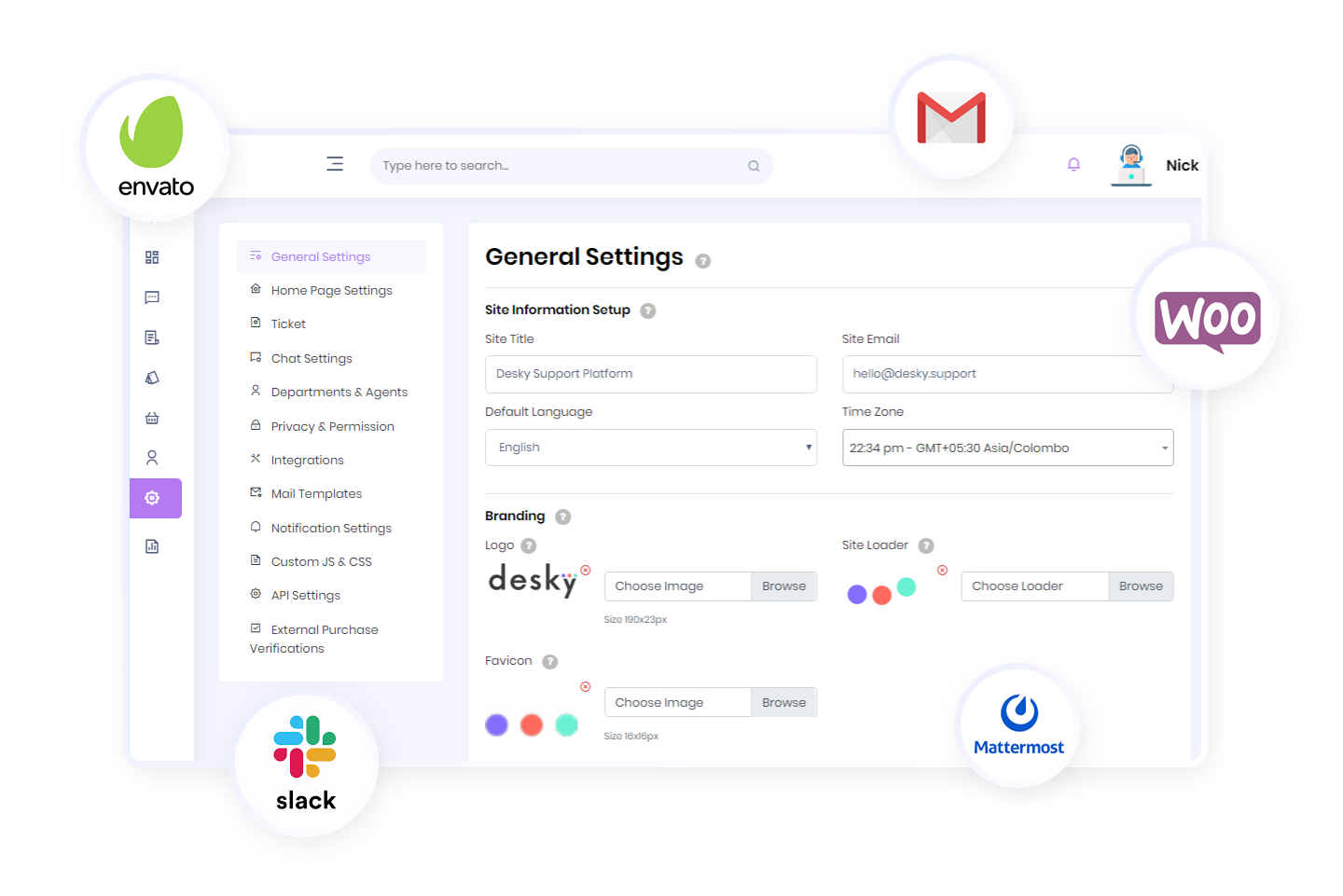 Fully loaded, but not bloated
Just the features to delight your customers and support agent
What online sellers (like you) love about Desky
Desky is pretty easy to use for both User and Admins. It's very customizable for your brand needs and integrates pretty well with tools that make your life easier. Their support is excellent and fast and I'm also very impressed with how well and fast they are improving their platform.

I have viewed their demo. The price is a steal. Similar software has a monthly cost and is linked to each agent. You have access to a Ferrari! Recommended software for both potential and support.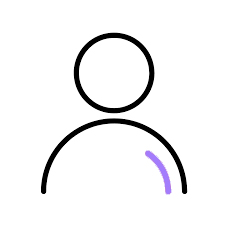 Awesome Helpdesk SaaS – very customisable and perfect for level and price. It is super functional and customisable, plus there are mobile apps for live chat and ticket management. It's so configurable I can add my own domain, change all logos, images and colours, and add things like custom tracking tags. It's basically a Helpdesk CMS.